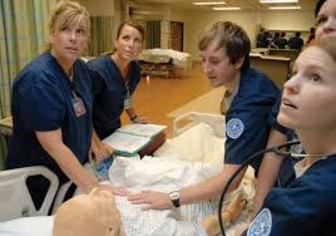 credit: nursingschoolspro
"We now have the ability to print products on our own locally rather than rely on external suppliers."
That's the pronouncement of Ron Johnson, VP of Innovation and Rural Health at Canada's Eastern Health, after the hospital in Newfoundland and Labrador signed a three-year deal with a local company to use 3D printing to make medical equipment, reports the CBC.
Eastern Health has been using PolyUnity's i3D.
Health solution for more than a year, and it's already saved the hospital more than $320,000 in costs, including $100,000 in equipment downtime and a reduction in shipping and distribution costs, per a press release.
PolyUnity's i3D.
Health is "a fully managed product design, digital inventory, and manufacturing solution that enables health-care providers and their networks to design, access, and produce what they need on-demand," says PolyUnity President Mark Gillingham.
What's more, the library of 3D products is available online, "making it ideal for areas across the Eastern Health region," per the press release.
The company has already developed more than 200 medical devices, including patient molds for bolus creation in radiotherapy and replacement parts for biomedical engineering, as well as an innovative suite of products for laboratory services.
(
Read the Entire Article