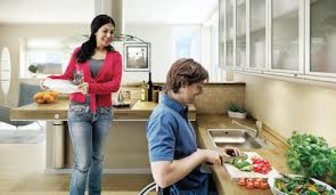 credit: disabilityaids
State agencies, organizations and local education institutions merge to plan and conduct Housing and Urban Development's (HUD) 2014 Point-in-Time count.
The collaboration works to collect better data on youth experiencing homelessness. The 2014 Point-in-Time (PIT) count is an important action for collaboration and partnership between CoCs, RHY providers, and state and local education agencies (SEAs/LEAs).
Read the Entire Article
Federal Programs Related to - Services for the Homeless
Programs that provide supportive services for individuals and families who are homeless or which work with people who are at risk for homelessness in an effort to prevent them from losing their permanent residence.