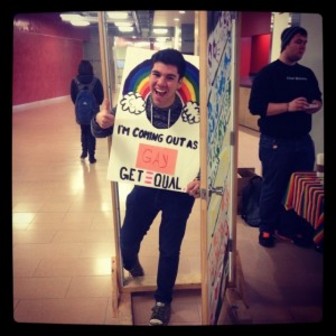 credit: Pride Foundation Official Site
When the new NHS GP contract effectively released GP co-operatives from the duties of providing out-of-hours services in 2004, most co-operatives dispersed rapidly.
From this, social enterprises have emerged from the ashes of GP co-operatives after the 2004 contract and are offering out-of hours services. Also, social enterprises are looked on favorably by commissioners than the co-operatives.
Read the Entire Article
Federal Programs Related to - Business Promotion
Programs that promote the general commercial interests of the community or the interests of particular trades. Business Leagues; Business Retention; Chambers of Commercial; Local Business Associations; Industry-Specific Promotion; Trade Association; Trade Groups Business Recruitment & Attraction Programs provide any of a wide variety of incentives to encourage new businesses and industries to locate in a particular community, to provide development and expansion opportunities for existing businesses, and to discourage existing businesses from leaving the area and relocating elsewhere. Attraction of Business; Business Recruitment; Empowerment Zones; Enterprise Zones; Industrial Park Development; Media Production Liaison Services


Federal Programs Related to - Civil Rights, Social Action & Advocacy, General/Other
Programs that focus on protecting and promoting the broad civil rights and civil liberties of individuals and work to change public policy and opinion in a variety of areas.

See also: +COMMON CODE Advocacy (**B); Hate Crimes Prevention (I02.07); Housing Discrimination (I05.08); Voter Services (W08.05)