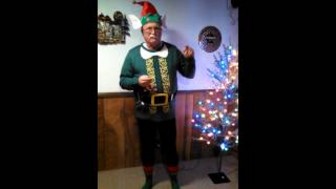 credit: Tom Wilson's YouTube video
The Indigenous Social Enterprise Fund (ISEF) renders investment and business support to Indigenous social enterprises.
The Fund is established through a partnership between Indigenous Business Australia External link, Social Ventures Australia External link and Reconciliation Australia. The partnership will run a two-year pilot program providing investment packages designed to suit the needs of each successful organization.
Read the Entire Article
Federal Programs Related to - Business Promotion
Programs that promote the general commercial interests of the community or the interests of particular trades. Business Leagues; Business Retention; Chambers of Commercial; Local Business Associations; Industry-Specific Promotion; Trade Association; Trade Groups Business Recruitment & Attraction Programs provide any of a wide variety of incentives to encourage new businesses and industries to locate in a particular community, to provide development and expansion opportunities for existing businesses, and to discourage existing businesses from leaving the area and relocating elsewhere. Attraction of Business; Business Recruitment; Empowerment Zones; Enterprise Zones; Industrial Park Development; Media Production Liaison Services


Federal Programs Related to - Civil Rights, Social Action & Advocacy, General/Other
Programs that focus on protecting and promoting the broad civil rights and civil liberties of individuals and work to change public policy and opinion in a variety of areas.

See also: +COMMON CODE Advocacy (**B); Hate Crimes Prevention (I02.07); Housing Discrimination (I05.08); Voter Services (W08.05)