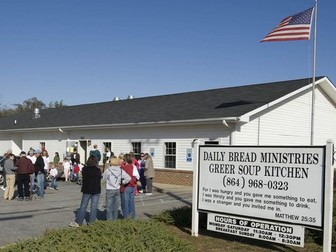 credit: greenvilleonline photo file
Social enterprise Jolkona co-founder, Adnan Mahmud, intends to empower a new generation of philanthropists.
Aiming to inspire and provide guidance to aspiring entrepreneurs and philanthropists, Mahmud gives his three tips to succeeding as a social entrepreneur, and how to overcome the challenges a social entrepreneur might encounter. Mahmud presented these lessons on America's "The Role of Social Entrepreneurship in The US and Indonesia."
Read the Entire Article
Federal Programs Related to - Civil Rights, Social Action & Advocacy, General/Other
Programs that focus on protecting and promoting the broad civil rights and civil liberties of individuals and work to change public policy and opinion in a variety of areas.

See also: +COMMON CODE Advocacy (**B); Hate Crimes Prevention (I02.07); Housing Discrimination (I05.08); Voter Services (W08.05)