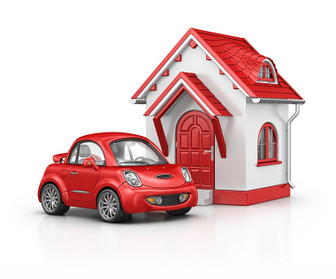 credit: bayareabankruptcylawyerblog
Laura Nabors, an associate professor of human services in the University of Cincinnati College of Education, Criminal Justice, and Human Services (CECH), will present new research that documents play promoting emotional healing in children battling serious illnesses.
UC researchers found that that through play, the children were working through fears and expressing a full recovery The research will be presented at the American Public Health Association's (APHA) 141st Annual Meeting and Expo in Boston.rica, and bring those solutions to scale nationwide.
Read the Entire Article
Federal Programs Related to - Medical Research, General/Other
Programs that conduct research which can be used to advance knowledge about specific diseases, disorders or medical disciplines. Clinical Research
Federal Programs Related to - Area, Ethnic, Cultural & Gender Studies
Research that describes the history, sociology, politics, culture, and economics of a particular geographic region, or a particular subset of the population sharing common characteristics, traits and customs. American/United States Studies/Civilization; Cultural Studies; Ethnic Studies; Gender Studies; Minority Groups Research; Minority Studies; Multicultural Studies; National Origins Research; Racial Groups Research; Regional Studies


Federal Programs Related to - Area Studies
Programs that focus on the history, society, politics, culture, and economics of a particular geographic region. African studies; American studies/civilization; Asian studies; area studies; Balkan studies; Baltic studies; Canadian studies; Caribbean studies; Central Asian studies; Central European studies; Chinese studies; Commonwealth studies; East Asian studies; Eastern European studies; European studies/civilization; French studies; German studies; Iberian studies; Italian studies; Japanese studies; Korean studies; Latin American studies; Middle Eastern studies; Middle European studies; Near Eastern studies; Pacific area studies; Pacific Rim studies; Polish studies; regional studies; Russian studies; Scandinavian studies; Slavic studies; South Asian studies; Southeast Asian studies; Spanish studies; Tibetan studies; United States studies/civilization; Ukraine studies; Ural-Altaic studies; Western European studies;
Federal Programs Related to - Behavioral Science Programs
Programs that focus on the social sciences, psychology, and biomedical sciences to study complex problems of human individual and social growth and behavior.