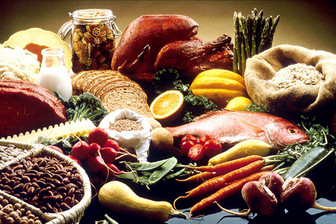 credit: Wikimedia Commons
According to new research published in the open-access journal PLOS ONE, individuals with lower levels of education may eat larger amounts of unhealthy food than those with a higher education level, since they are more physically active.
The study finds that unhealthy diets are more associated with people of lower socioeconomic status, with physical activity linked to socioeconomic status and dietary habits. The study was conducted by Jonas Finger and colleagues at the Robert Koch Institute in Berlin, Germany.
Read the Entire Article
Federal Programs Related to - Medical Research, General/Other
Programs that conduct research which can be used to advance knowledge about specific diseases, disorders or medical disciplines. Clinical Research
Federal Programs Related to - Endocrine, Metabolic & Nutritional Research
Programs involved in the systematic study of the prevention, diagnosis and treatment of diseases and conditions that affect ductless glands. Addison's Diseases Research; Dwarfism Research; Thyroid Diseases Research