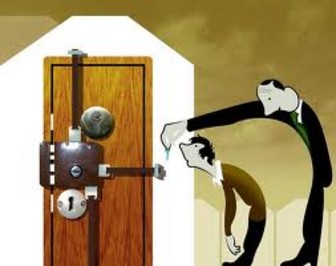 credit: Flickr
Recently, the Federal Housing Administration (FHA) reduced the loan limits for its single-family insurance program in 652 counties, while raising them in 89 counties.
In an Urban Institute commentary, it takes a closer examination on the effect of the decreases in the FHA loan limits. The FHA plays a vital role in making African American and Latino families become homeowners, insuring more than half of the purchase money loans made to African Americans and Latinos in 2012.
Read the Entire Article
Federal Programs Related to - Housing, General/Other
Programs that seek to meet the basic shelter needs of the community by providing temporary shelter for people who are in emergency situations, home improvement programs, housing location assistance and a variety of housing alternatives.


Federal Programs Related to - Banking & Financial Services
Programs that provide alternatives to traditional banking systems and/or focus on policy-making, information sharing, research or other activities that relate to financial institutions and services. Banking; Credit Unions; Investment Management; Investments & Securities; Savings & Loans
Federal Programs Related to - Public Finance, Taxation &Monetary Policy
Programs that are primarily engaged in financial administration, taxation and monetary policy. Campaign Finance, Federal Reserve; Monetary Policy; Taxation