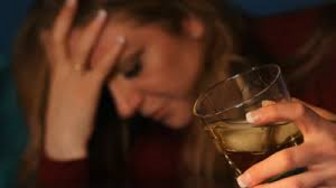 credit: Caetanearaltamira Blog
A current study, "Neural mechanisms of high-risk decisions-to-drink in alcohol-dependent women," looks into the brain activity of alcohol-dependent women compared to women who were not addicted.
Findings reveal startling differences by using functional magnetic resonance imaging, or fMRI. It showed that alcohol-dependent women are activating everything in their brain compared to women in control. The study appears in the December issue of Addiction Biology.
Read the Entire Article
Federal Programs Related to - Substance Abuse
Programs that provide preventive, diagnostic and inpatient, outpatient and residential treatment services as well as transitional support for people who have a physical and/or psychological dependency on tobacco, alcohol and/or other drugs. Addictions; Alcohol Rehabilitation; Alcoholism; Alcohol-Related Triage; Chemical Abuse; Chemical Dependency; Drug Addiction; Drug Habit; Drug Rehabilitation; Drug-Related Triage; Maintenance Treatment; Medication Abuse; Narcotic Habit; Perinatal Alcohol Treatment; Perinatal Drug Treatment; Perinatal Substance Abuse Treatment; Public Inebriate Transportation; Substance Abuse Rehabilitation
Federal Programs Related to - Medical Research, General/Other
Programs that conduct research which can be used to advance knowledge about specific diseases, disorders or medical disciplines. Clinical Research