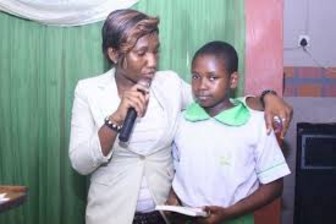 credit: Visionaries Hub
Cynthia Asoegwu, a Nigeria-based social entrepreneur at Visionary Impact Netwox, speaks on an interview conducted by Maduabuchi Ubani about what makes a social entrepreneur and how she handled the challenges that come with her business.
Cynthia shares that what drives her to commit to social entrepreneurship is her passion to make the world a better place. She also reiterates that funding is one of the major challenges of building a social enterprise. Visionary Impact Netwox is a youth consultancy and management social enterprise that aims to empower youth and inspire innovation.
Read the Entire Article
Federal Programs Related to - Business Promotion
Programs that promote the general commercial interests of the community or the interests of particular trades. Business Leagues; Business Retention; Chambers of Commercial; Local Business Associations; Industry-Specific Promotion; Trade Association; Trade Groups Business Recruitment & Attraction Programs provide any of a wide variety of incentives to encourage new businesses and industries to locate in a particular community, to provide development and expansion opportunities for existing businesses, and to discourage existing businesses from leaving the area and relocating elsewhere. Attraction of Business; Business Recruitment; Empowerment Zones; Enterprise Zones; Industrial Park Development; Media Production Liaison Services


Federal Programs Related to - Civil Rights, Social Action & Advocacy, General/Other
Programs that focus on protecting and promoting the broad civil rights and civil liberties of individuals and work to change public policy and opinion in a variety of areas.

See also: +COMMON CODE Advocacy (**B); Hate Crimes Prevention (I02.07); Housing Discrimination (I05.08); Voter Services (W08.05)