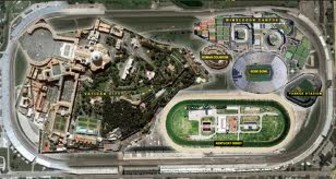 credit: indianapolismotorspeedway
Following the big race, volunteers pitched in to clean up trash at the Indianapolis Motor Speedway. Individual volunteers and community groups are waiting in line just to pick up litter at the speedway.
These volunteers can also earn money for various causes and groups they support and represent. The Indianapolis Motor Speedway is located in Speedway, Indiana and home to thev Indianapolis 500 and the Brickyard 400.
Read the Entire Article
Federal Programs Related to - Waste Management
Programs that are responsible for the collection, processing and environmentally safe disposal or recycling of the solid and liquid waste materials that are produced by households, businesses and industry. Environmental Sanitation; Industrial Waste; Sanitation; Solid Waste Management; Landfills; Sludge Sites; Sewage; Waste Transport; Waste Spills; Waste Treatment


Federal Programs Related to - Sports Competitions
Programs that sponsor sports competitions. World Cup
Federal Programs Related to - Philanthropy, Voluntarism & Grantmaking, General/Other
Private nonprofit organizations whose primary purpose is to promote the practice of charitable giving and volunteering or to represent and serve a wide range of philanthropic and charitable institutions.