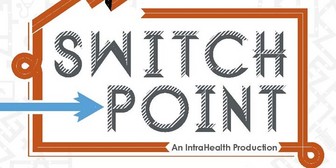 credit: SwitchPoint2014 Facebook Page
In a research conducted by the U.S. Census Bureau, African Americans compose more than half of the obese population in the United States.
In a similar study, the University of Missouri School of Journalism (MU) reports that most newspapers intended for the African American communities approach obesity health stories in a negative tone. MU maintains that stories which indicate positive orientation about African American health create more persuasive impact among African American communities to make health-desirable decisions.
Read the Entire Article
Federal Programs Related to - Right to Life
Programs that support the passage of legislation which assigns legal rights to the unborn and seeks to criminalize the termination of unwanted pregnancies. Anti-Abortion; Pro-Life Advocacy
Federal Programs Related to - Ethnic Groups' Rights & Racial Equality
Programs that support the passage and enforcement of laws and other social measures that protect and promote the rights and interests of one or more specific ethnic or racial groups or individuals who share a common national origin. Racial Equality; Native American Rights; Hispanic Rights; Latino Rights; Asian American Rights