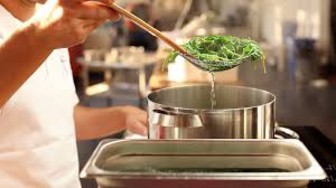 credit: Flickr
Giving praise to the Phillipsburg Community Emergency Response Team (CERT), Hurricane Sandy volunteer and elementary school teacher Ruth Cahill relied on her CERT training skills to help individuals and families in Staten Island, New York during the storm's aftermath.
CERT trainings attempt to equip people with the resources they need to immediately help themselves and those around them in cases of emergencies.
Read the Entire Article
Federal Programs Related to - Public Safety, Disaster Services, General/Other
Programs that seek to prevent, predict or mitigate the effects of disasters (e.g. fires, floods, earthquakes, tornadoes); prepare people to cope with disasters; or provide broad-based relief services to disaster victims. Also includes programs that rescue accident victims; provide first aid training and services; and/or offer safety education programs .
Federal Programs Related to - Human Services, General/Other
Programs that support the personal and social development of individuals and families; provide care, protection and supervision; and enhance the individual's independence and ability to manage his or her own resources.

See also: Food (K03); Health Care (Major Group E); Housing (Major Group L); Legal Services (I05); Mental Health, Substance Abuse (Major Group F); Recreation & Sports (Major Group N); Youth Development (Major Group O)

Use references: Community Services; Multiservice Programs; Neighborhood Multipurpose Centers; Settlement House Programs; Social Services; Social Work