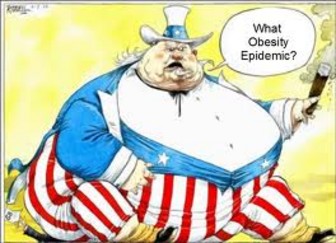 credit: Run Luau Run
A study published in the November issue of the Journal of the American Academy of Orthopaedic Surgeons (JAAOS) finds that obesity patients are in higher risk of getting surgical complications.
However, the study also argues that orthopaedic procedures can help reduce the pain and improve bone and joint function. The study is entitled "Obesity, Orthopaedics, and Outcomes" led by orthopaedic surgeon William M. Mihalko, MD, PhD, of Campbell Clinic Orthopaedics in Memphis, Tennessee and his co-authors.
Read the Entire Article
Federal Programs Related to - Medical Research, General/Other
Programs that conduct research which can be used to advance knowledge about specific diseases, disorders or medical disciplines. Clinical Research
Federal Programs Related to - Endocrine, Metabolic & Nutritional Research
Programs involved in the systematic study of the prevention, diagnosis and treatment of diseases and conditions that affect ductless glands. Addison's Diseases Research; Dwarfism Research; Thyroid Diseases Research