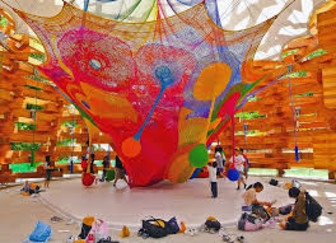 credit: Wikimedia Commons
Through collective efforts, the Glenwood Community Development Initiative brings change to the Glenwood community by building houses, managing renovations and necessary demolitions, running clean ups and providing community revitalization.
The Glenwood community celebrates the initiative for its accomplishments over the last five years. A survey was conducted and showed significant community and economic boost in Glenwood.
Read the Entire Article
Federal Programs Related to - Community Development, General/Other
Programs that focus broadly on strengthening, unifying and building the economic, cultural, educational and social services of a community or neighborhood and improving the quality of life for all. Community Building; Community Capacity Building; Community Development and Improvement; Community Development Block Grants; Healthy Communities Community Economic Development Programs that provide technical assistance and funds to help communities retain and recycle income within the community by investing in the development of local institutions and businesses. Business Growth; Business Loans; Economic Growth; Economic Transformation; Real Estate Organizations; Socioeconomic Development; Technology Transfer; Transfer of Technology; Urban Enterprise Zones
Federal Programs Related to - Neighborhood Revitalization
Programs that encourage or provide for the renewal or rehabilitation of homes, streets, sidewalks and incidental recreational areas in residential communities that are blighted or depressed. Neighborhood Redevelopment; Residential Neighborhood Redevelopment