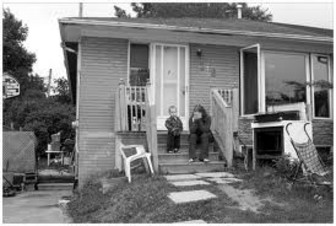 credit: DP Challenge Entry
Charlie Boss of the Columbus Dispatch tells stories of graduates who don't have permanent addresses.
He relates how a few of these graduates are being kicked out of their homes, leading risky lives and staying in homeless shelters or friends' houses. For most of these graduates, their respective schools are their solace. To at least alleviate the hardness of their situations, youth groups, nonprofit groups for the homeless, and school teachers have provided them assistance, even as little as stashing extra food and washing clothes for them.
Read the Entire Article
Federal Programs Related to - Services for the Homeless
Programs that provide supportive services for individuals and families who are homeless or which work with people who are at risk for homelessness in an effort to prevent them from losing their permanent residence.