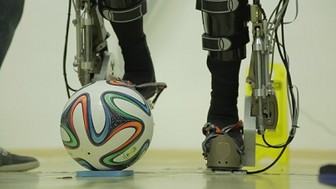 credit: edmondjsafra
Bill McKenzie, an editorial columnist for Dallas News, looks at the reports released by Commit!, a research community serving as the backbone for Dallas County education.
Among the findings, percentages of philanthropic dollars are compared as awarded to specific educational programs. McKenzie questions if the numbers presented a good balance or not. McKenzie calls upon more programs that help English Language Learners as he sees it to be one of Dallas school district's major needs.
Read the Entire Article
Federal Programs Related to - Education, General/Other
Programs that provide opportunities for people in the community to acquire the knowledge, skills, desirable qualities of behavior and character, wisdom and general competence that will enable them to fully participate in and enjoy the social, political, economic and intellectual life of the community. Home-Based Education; Home Education; Home Schooling
Federal Programs Related to - Philanthropy, Voluntarism & Grantmaking, General/Other
Private nonprofit organizations whose primary purpose is to promote the practice of charitable giving and volunteering or to represent and serve a wide range of philanthropic and charitable institutions.